The Winery App can help you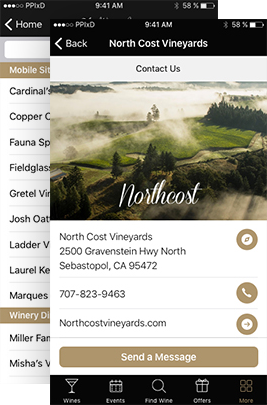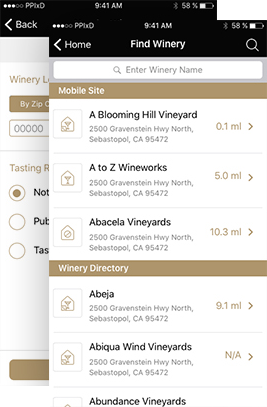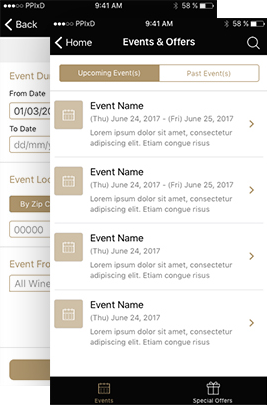 Make Social Media work for you. Enable your DTC staff to keep in touch with consumers quickly and easily by using The Winery App's Social Media Management Hub to strategically update your consumer base via Facebook, Twitter, SMS TWA Instant message, Instagram, Constant Contact, Email, Vertical Response, and more! Updates can be pushed out same day or timed with our scheduler.
Attract visitors where traditional marketing or advertising may not have worked. Notify loyal customers when upcoming events in your wine region will occur, or specifically for your winery.
Drive traffic from The Winery App to your shopping cart
Pool resources from your region's Vintners Association and your neighboring wineries. This will allow you to publicize, schedule, and direct the consumers to your regional events, specials, gatherings, even if you have no event or marketing budget!
Forming a support network for other hospitality business in your area will allow growth in your wine region.